Pro Response X3
Description
You are playing frequently and you know exactly what kind of overgrip you like. Something with a tacky feel in your hand, something thin enough so that you have a better control of your racquet, and, obviously, something highly absorbing. Well, believe it or not, but you are a little bit like Felix Auger-Aliassime who has been using the Pro Response since the beginning of his career.
Benefits
EXTRA ABSORPTION
No more slippery hands. The thin non-woven layer inside the overgrip enables a very fast sweat absorption. Hence, you will be able to play each point with full confidence knowing your racquet won't slip out of your hand.
FEEL
The Pro Response is the thinnest one among all our tacky overgrips in the range. We made sure you can feel every grip contour of your racquet for a perfect connection with it.
Technical Characteristics
non-woven 60% Rayonne and 40% PET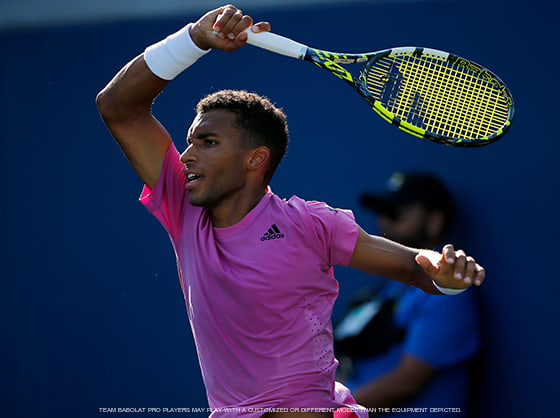 Félix Auger-Aliassime
(CAN)