Discover more
Be in the know
Check out the latest news & stories from Babolat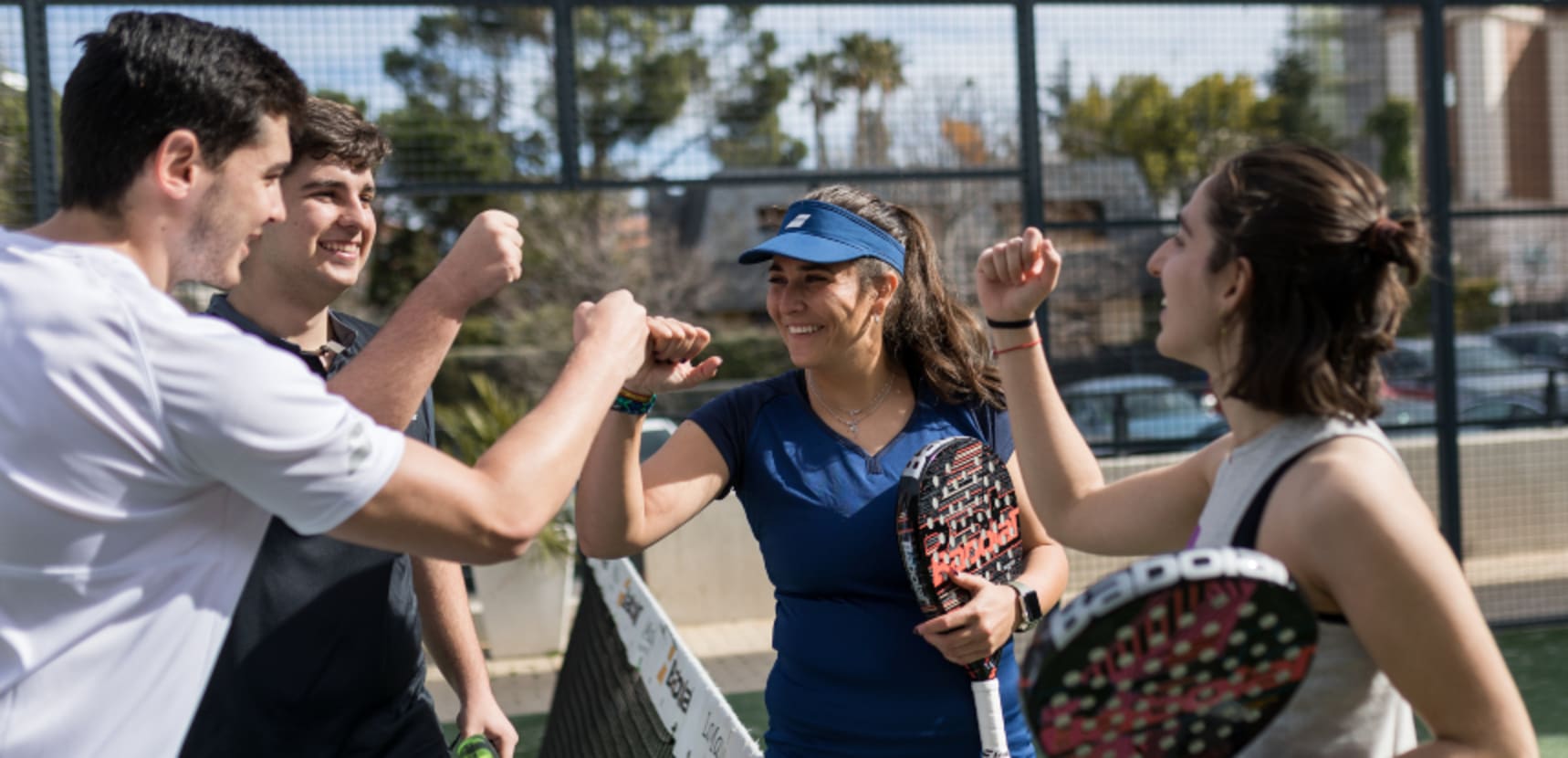 Find your padel racquet
At Babolat you'll find everything you need to keep playing your favourite sport. Here, you'll find padel racquets that suit your game style and meet your needs.

Choose an adult's or child's padel racquet suited to your level and game style. It doesn't matter if you play competitively, in an amateur league, or you just want to have fun playing your favourite sport.

At Babolat, we've identified several distinct playing styles. Everyone wants to score points! Choose which type of attacker you want to be: If you're more of an overhead player, attacking on all fronts to overcome your opponent, opt for the AIR. For driving home the point that will make the difference in your match, opt for the TECHNICAL and smash it from anywhere. On the other hand, if you need to make a wall and control the game while patiently hoping for the perfect ball to finish, you're a COUNTER.

Work out your player profile, and the padel racquet will choose you!
Get dressed to play padel
Equip yourself with the best padel shoes, especially designed for the movements you make when playing padel, so you can feel and anticipate every moment of the game. With our technology, developed hand in hand with Michelin, we've created a trainer that offers great flexibility and grip, with two grooves in the ball of the foot. You'll also get more energy return with a new tread design that's perfectly suited to both sand and astroturf, offering more durability. Choose your new Babolat padel shoes, and forget about your shoes.

Now you can complete your look with the perfect padel bag. There are different styles for men and women. Our padel bags will meet all your needs, wherever you are. What's more, you can protect your padel racquets with our padel bags, they're strong, comfortable and elegant.