LIVING HERITAGE
The Babolat story begins with a family business and its first venture into the world of sport in 1875, when tennis and badminton were still in their infancy. The Lyon-based brand owed its early success and expertise to a raw material - natural gut - from which the first racquet strings were made. It subsequently became the leader in racquet-sports equipment - frames, strings, shoes, clothes, balls, grips, accessories, and bags - and technical equipment for racquet preparation professionals. Building on its tradition of innovation in support of players and the game, Babolat rose up the rankings as the choice of champions playing at the world's most prestigious badminton, tennis and padel competitions.
1875
Babolat enters the fray
A specialist in processing natural gut for sausages, surgical thread, harmonic music strings, and archery, Babolat & Monnier, under the direction of Pierre Babolat, invents the first natural gut strings for racquets, one year after Walter Clopton Wingfield devised the rules of lawn tennis, and not long after producing its first badminton strings.

Babolat thus becomes the first company to specialise in racquet games, and embarks on its adventure in the world of sport...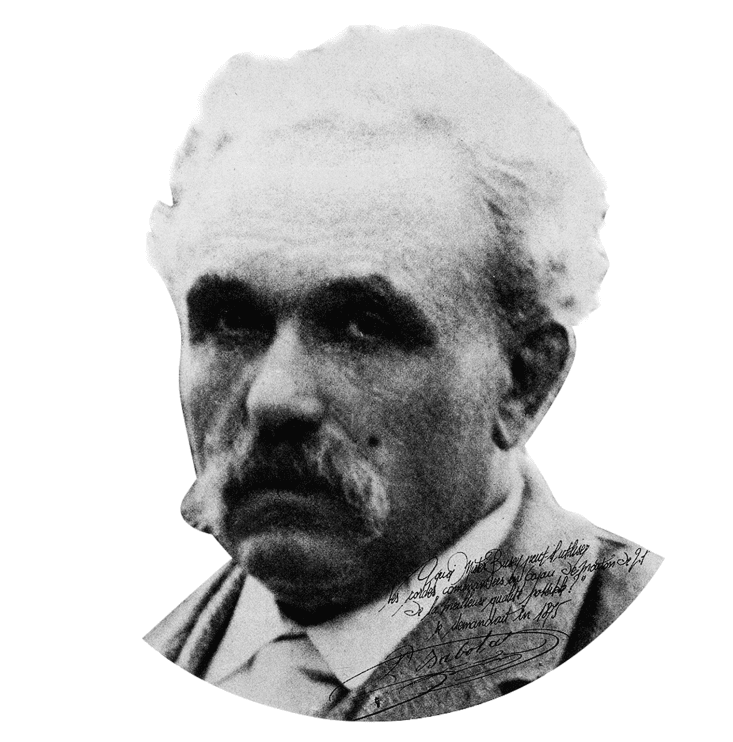 1925
Babolat VS: first winning shot
After using sheep and then cow gut, Babolat begins to work on a sustainable alternative to meet the demand for finer strings and higher tension from the first tennis champions. After taking over the business from his father, Albert creates the benchmark VS in 1925. A natural, revolutionary string, it is made famous by the French tennis "Musketeers" (Jean Borotra, Jacques Brugnon, René Lacoste and Henri Cochet) and Suzanne Lenglen. Almost a century later, the VS remains a global benchmark in the world of racquet sports, with more than 100 Grand Slam tournaments won by champions equipped with Babolat VS strings.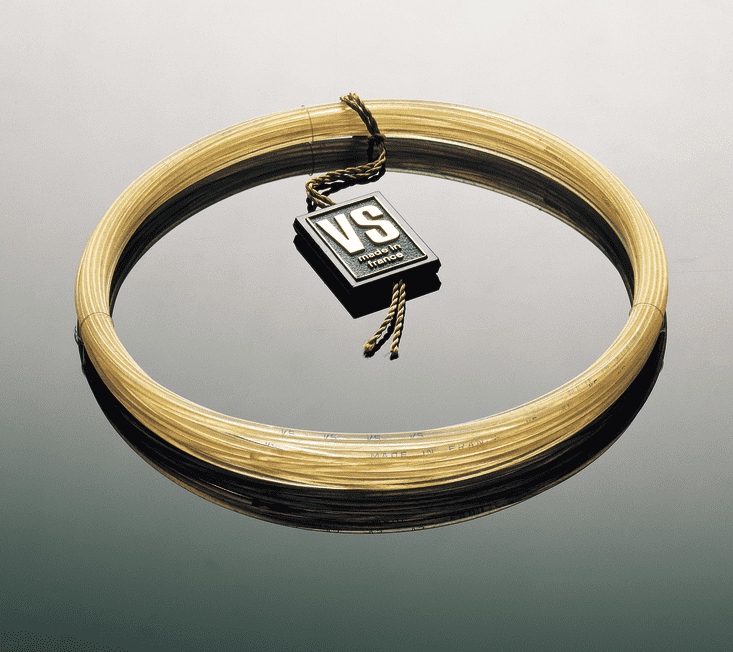 1950's
The world as its playing field...
By now, tennis has grown into a truly global phenomenon. Aware of the importance of being present wherever tennis is played, Paul Babolat builds an international retail network for his products. An instant hit, Babolat quickly becomes a household name among players across the globe, including in Argentina, Germany, Italy, United States, Scandinavia, Eastern Europe, Australia, and Japan.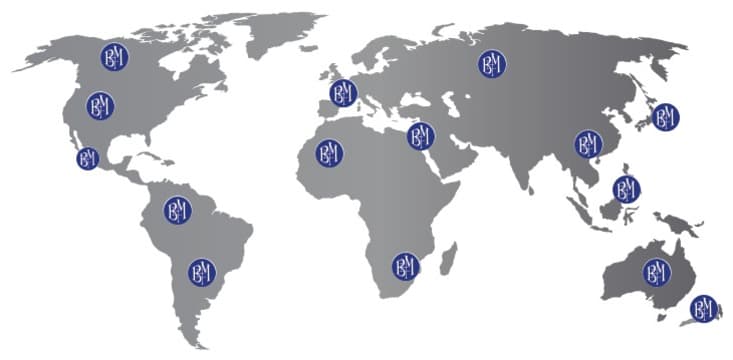 1955
Advantage Babolat
A key player in the growth of tennis, Paul Babolat expands Babolat's range while continuing to design innovative products better adapted and more accessible to players. One of his inventions is Elascord - the brand's first synthetic (nylon) string.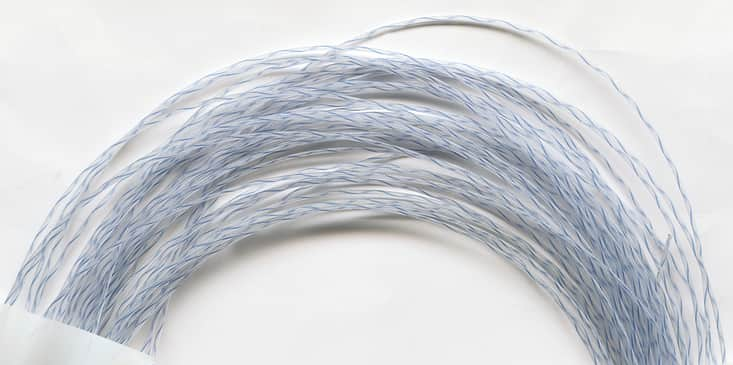 1960's
Breakthrough
The 1960s mark a turning point in the history of Babolat, which launches a complete range of accessories for racquet frames including leather and synthetic handle grips, and Babol coating to protect gut strings. It is such a success a new verb enters the sporting lexicon: "to Babolise". Wooden racquets now need to be kept in a press after gut strings are "babolised".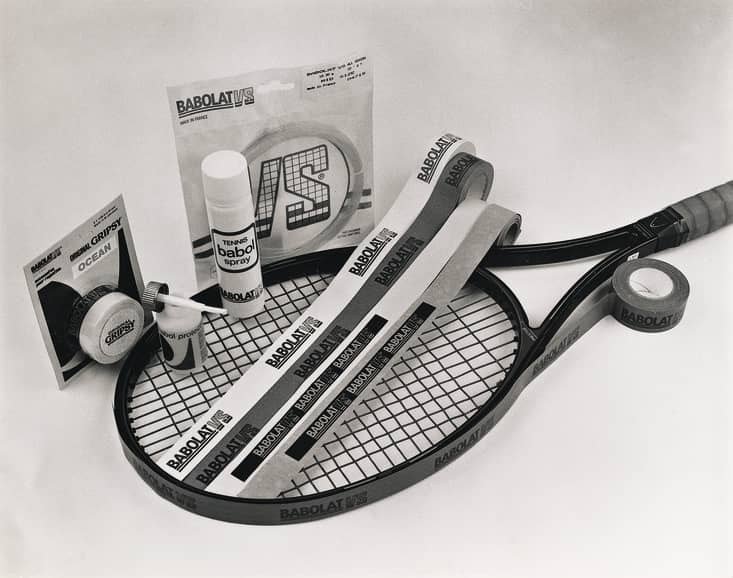 1980's
Borg: idol of a golden age of world tennis
Björn Borg, with 100 victories under his belt including 11 Grand Slam tournaments with the VS string, becomes a tennis rockstar for a generation of players, along with Arthur Ashe, Martina Navratilova, Jimmy Connors, and John Newcombe. Paul Babolat even presents the Swedish champion with a well-deserved golden VS. Babolat also changes the brand signature on its strings, adding a double line to the bottom of the stringed area so players always know it is equipped with Babolat strings, whatever the frame brand.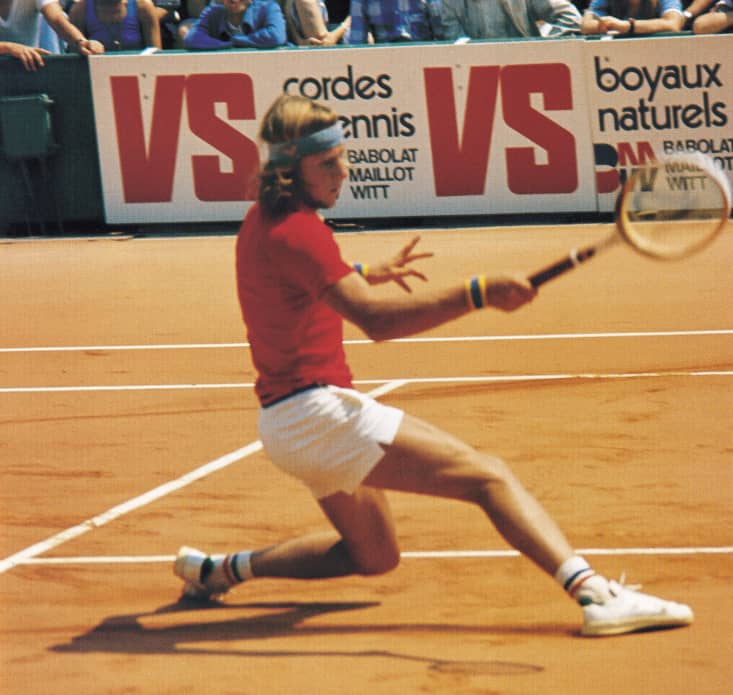 1981 - 1982
Babolat ups its game : a string of innovations in the early 1980s.
After launching the first electric stringing machine, Cordynel, the brand releases Elastocross - an accessory that extends the working life of strings by making them easier to reposition. The brand creates "Team Compétition" - a group of outstanding racquet preparers who assist professional players at tournaments all over the world and offer a service that measures up to the standards of the badminton, tennis and even squash circuits. Jahangir Kahn dominates the world squash scene with his VS string.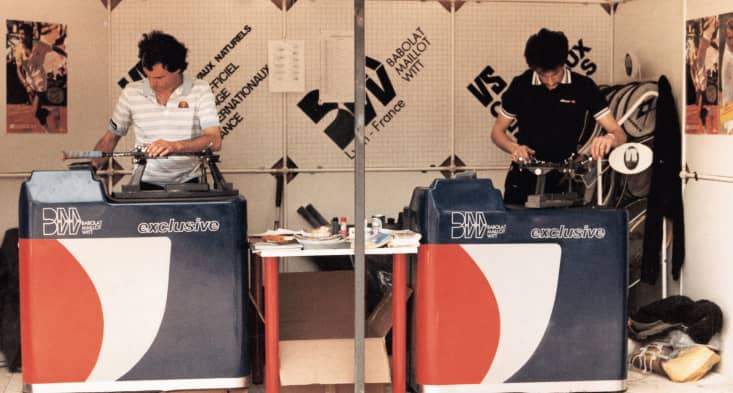 1983
Noah: a French victory at Roland Garros
Yannick Noah wins the French Open against Mats Wilander. Both players use racquets equipped with VS strings. Yannick becomes an icon in France and worldwide. Babolat reaps the rewards.
1992
Another leap forward
Competitive and innovative, the family firm, which Pierre Babolat takes over in 1985, once again makes its mark on the world market by launching a range of multifilament synthetic strings (VX, Le Muscle). This resistant, high-end, top-of-the-range product soon becomes a favourite with players.
Another victory
The RDC (Racquet Diagnostic Center): another Babolat innovation. This professional machine precisely measures the characteristics of racquet and strings in under two minutes. Badminton becomes an Olympic sport at the Barcelona Games the same year. Several badminton and tennis players are equipped with Babolat's VS string.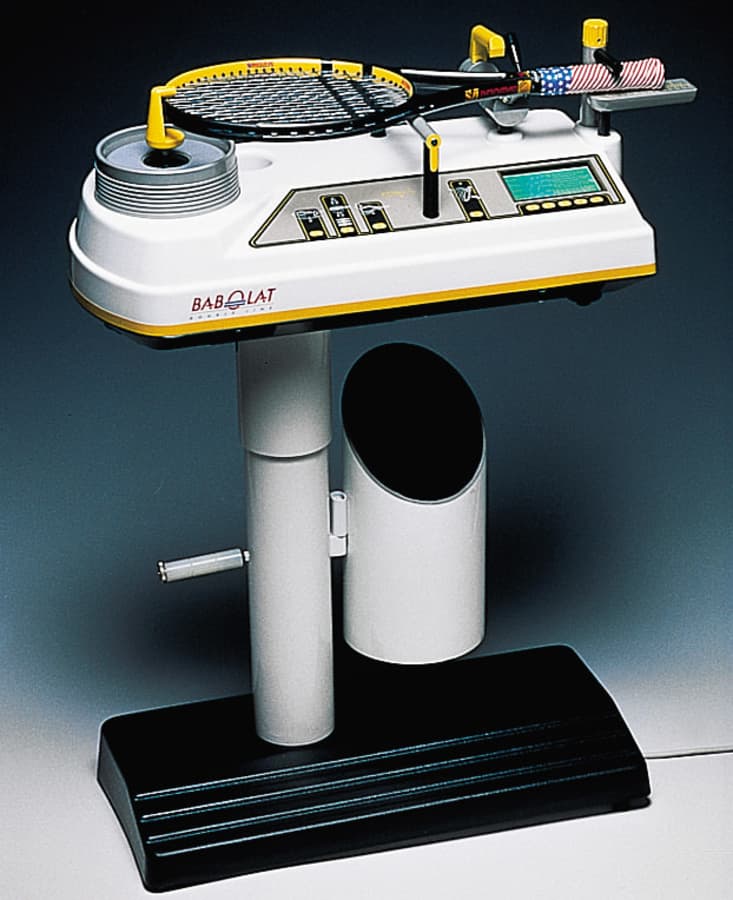 1994
Turning point in the game
1994 marks a turning point in the brand's history. After more than a century at the leading edge of the stringing and racquet accessories market, Babolat launches its first tennis frames. By creating a complete range including Pure Drive, Pierre Babolat invents an extraordinary racquet globally associated with new playing styles. Initially launched in France, it is soon marketed in Spain (1995), Italy (1996), Austria (1997) and Germany (1998), before conquering countries worldwide, including Japan in 1999, and the United States in 2000. Since then, Pure Drive has become an iconic and internationally best-selling racquet.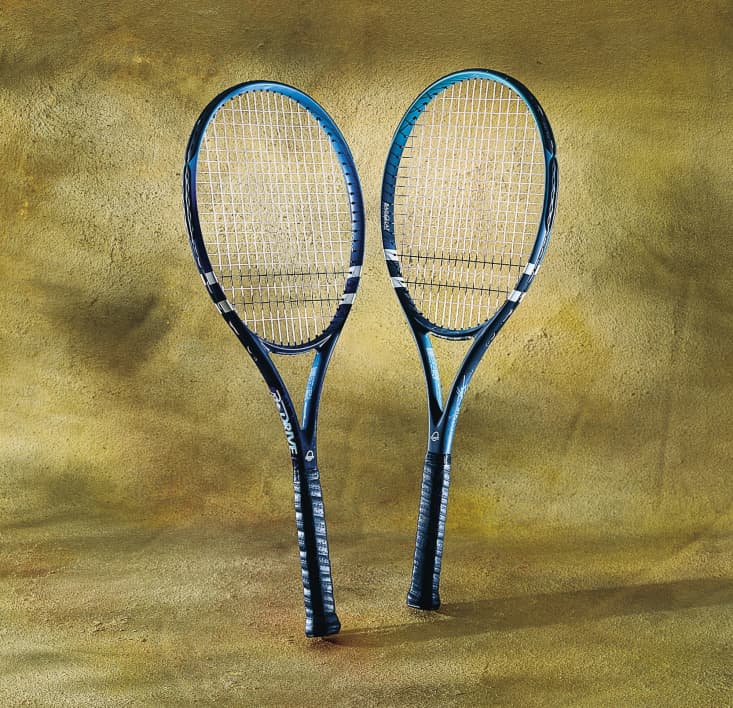 1995
Badminton: Babolat expands its horizons
Hot on the heels of its tennis triumph, Babolat unveils its first badminton frames. With equipment adapted to both club players and professionals, and its range for children and schools, Babolat enjoys one success after another and it is now one of Europe's leading brands.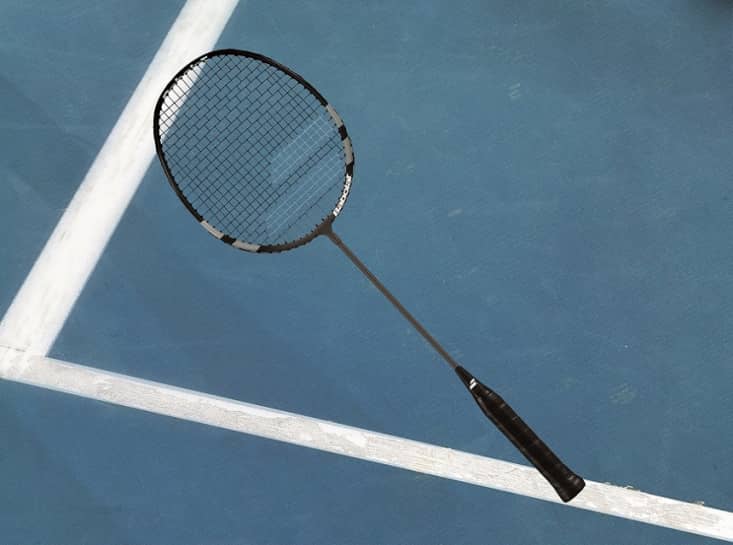 1998
First Babolat racquet in a Grand Slam tournament
Equipped with his blue racquet, the Pure Drive, Carlos Moya dominates the clay court season with successes in Monaco, Rome, and most memorably, the French Open, and is the first player to win a Grand Slam title with a Babolat racquet. He becomes the World No. 1 in March 1999. The two junior winners Fernando Gonzalez (CHI) and Kim Clijsters (BEL) are also equipped with Babolat racquets and the champions soon become household names. With its strings already used in more than 100 Grand Slam tournaments, the victories chalked up by Babolat's frames mark the beginning of a new era for the brand.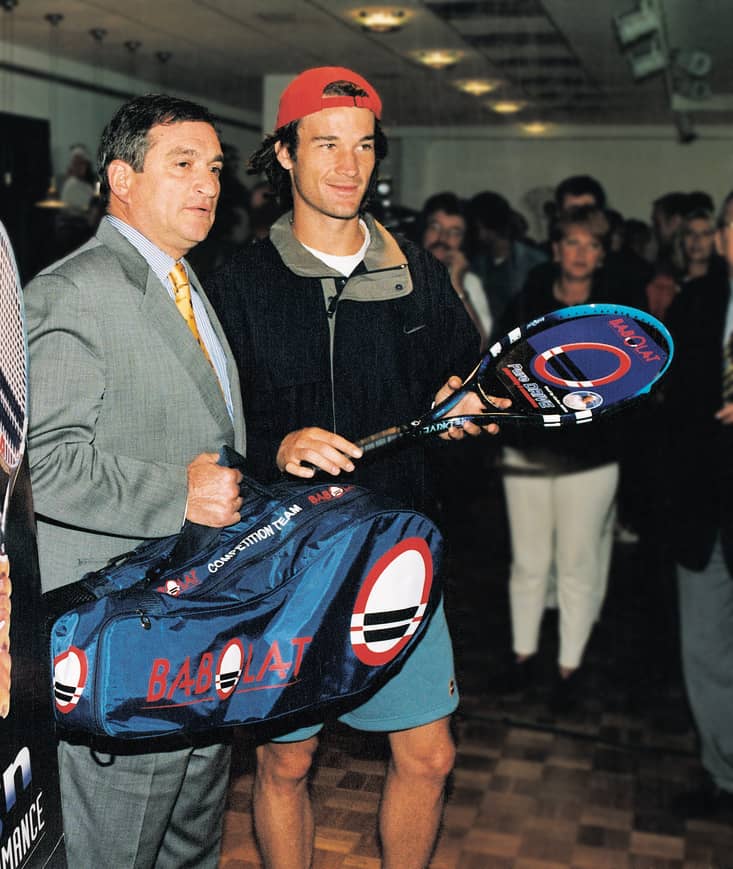 2000
Padel: double victory
Always on the lookout for new racquet sport trends, Babolat spots a rising star: Padel, a new sport similar to tennis in Spain, and Central and South America. The brand adds its first racquet to its existing accessories and drives padel's growth. Babolat also launches Sensor, a new range of finely tuned stringing machines for badminton and tennis.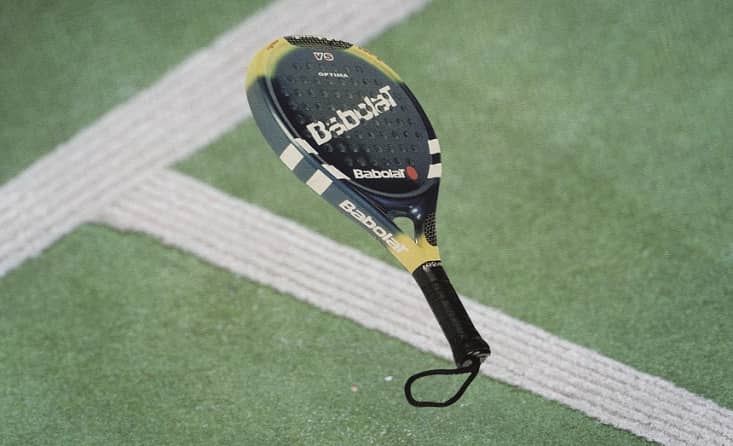 2001
The little yellow ball
Babolat's expertise hits the headlines again in 2001 with the launch of its first tennis balls. This marks a new milestone in its global commitment to players through clubs and tournaments.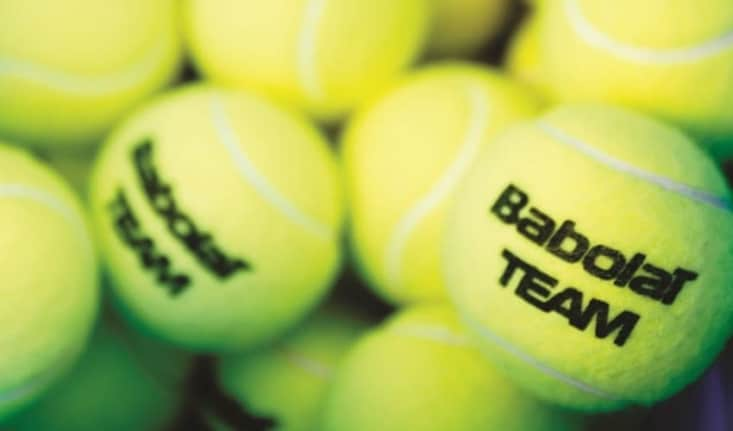 2003
Footwork
In partnership with the renowned French brand Michelin, a global expert in grip technologies, Babolat launches its first tennis shoes on the initiative of Éric Babolat. The combined expertise of these two specialists results in a line of products offering guaranteed technical quality. After launching its first clothing range for club players, Babolat now offers a complete range of equipment for badminton, tennis, and padel players.

Together with its shoes and clothing ranges, Babolat continues to innovate in the field of tennis with the release of an aerodynamic racquet adapted to modern playing styles: the Babolat Aeropro Drive.
Andy Roddick (USA) and Kim Clijsters (BEL) become ATP and WTA No. 1 players with their Babolat Pure Drive racquet - a first for any brand in the history of tennis.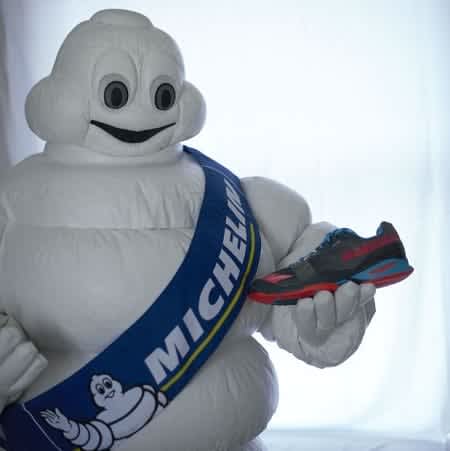 2005
Nadal: the rise of a unique champion
The young Spanish player Rafael Nadal has played with a Babolat frame and strings since the age of nine. At just 19, Rafa wins his first Grand Slam title at the French Open with the Babolat Aeropro Drive racquet specially designed to enhance his extreme lift.

Andy Roddick, American No. 1 tennis player, chooses Babolat Propulse shoes in addition to the Pure Drive racquet and Pro Hurricane Tour & VS hybrid stringing to hold the world record for the fastest service: 249 kmph!
2009
Doubles with Michelin
Building on the performance of its tennis shoes, Babolat launches a range for badminton players, again in partnership with Michelin.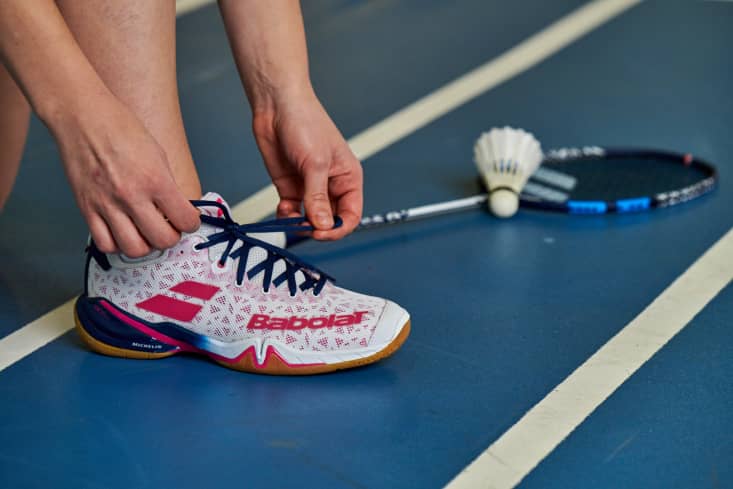 2010
Tennis innovation and victories
Just as the new RPM Blast tennis racquet string arrives in clubs around the world, Babolat Pro Team players ensure the brand shines in international competitions as Rafa Nadal (ESP) and Francesca Schiavone (ITA) win the French Open at Roland Garros. The Mallorcan player also wins the US Open, along with Belgian player Kim Clijsters, capping her return to the competition circuit. Babolat's frame and string innovations score victories at the highest levels.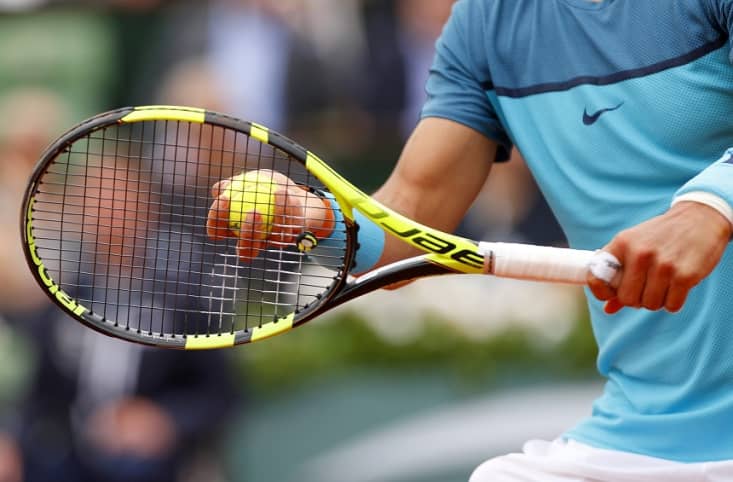 2011
Two global French tennis brands: the French Open and Babolat
Two brands admired by tennis enthusiasts the world over join forces to offer players a totally new experience. First with frames, strings, balls, accessories, and bags in the Babolat and French Open colours, available at 15,000 sales outlets and 20,000 partner clubs. And then with the Babolab, which allows players to prepare and adjust their racquets and strings during the French Open. Some 5,000 racquets are prepared every year in record time by some twenty technicians working on site.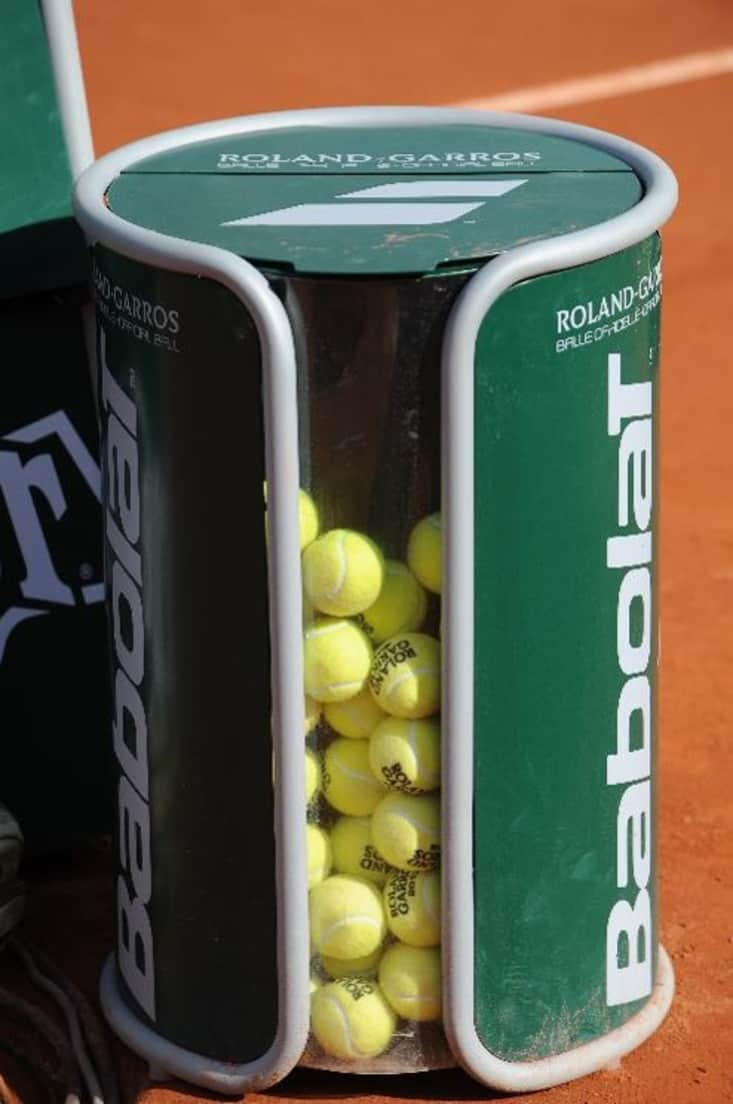 2012
The rules of the game change
Helping players improve and adapt in sports where equipment has a big impact on performance, Babolat connects players to the game using a racquet and wristband. Babolat Play provides players with an overview of their game - ball serve speed, shots, impact locator, spin effect; etc. - for each match or training session, to compare with previous performances or other players, including pros. This allows each player to track their progress and share it with their coach and friends and replay the match. All you have to do is turn on your racquet !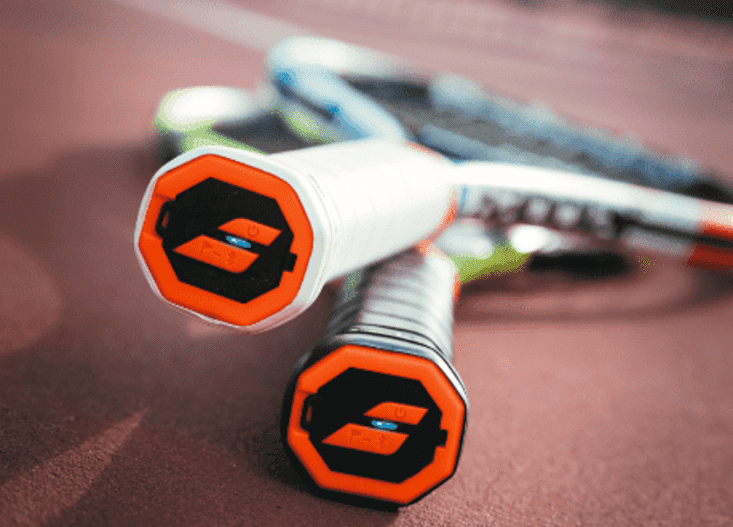 2013
Two brands have shaped the history of tennis from the start
1875 Babolat invents natural gut strings for the new game of lawn tennis. 1877 the first Championships are held in Wimbledon.

Upholding their tradition of innovation, Wimbledon and Babolat offer the best in tennis to enthusiasts around the world and all year round. Although inspired by their history, the two oldest names in tennis have their sights set firmly on the future. Wimbledon and Babolat offer a unique experience with their frames, strings, shoes, and dedicated racquet preparation service. Babolat also improves on natural gut stringing with its BT7 technology and launches the black VS.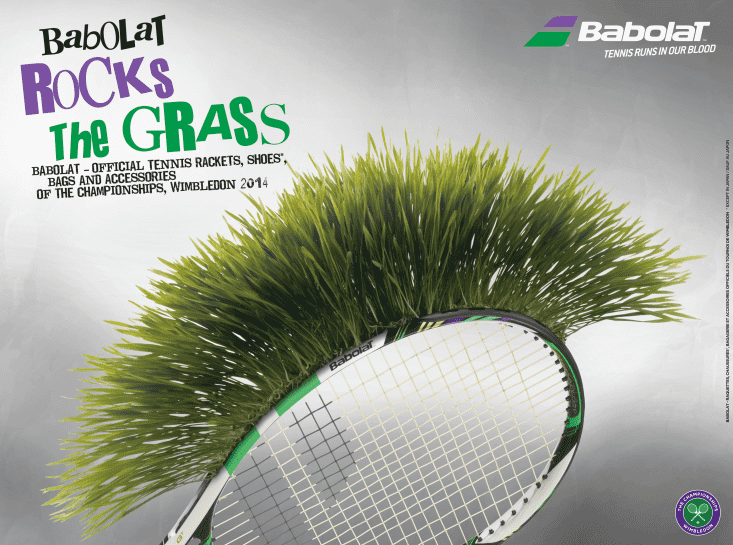 2014
The Babolat Pure Strike tennis racquet enters the game
Babolat launches its new racquet, the Pure Strike, offering an innovative design, responsiveness, power, control and more accuracy for attack-minded players. It soon establishes its reputation as the brand's third racquet in the Pure range, along with Pure Drive (power and versatility) and Pure Aero (power and spin).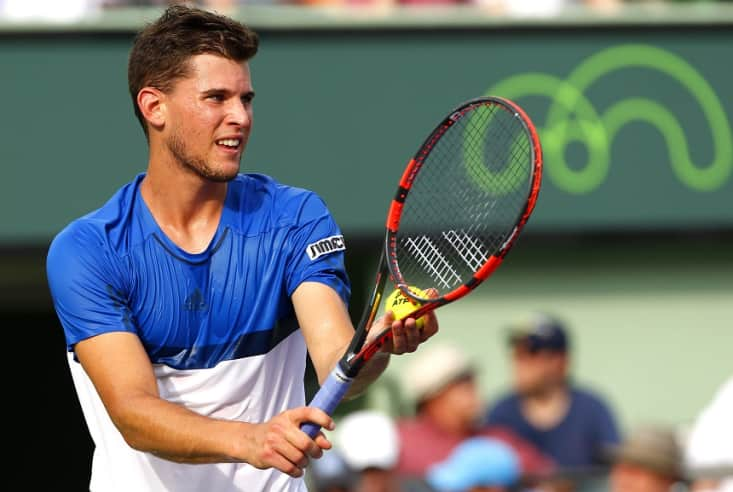 2017
Rafa: out of this world
Armed with his famous Babolat Pure Aero strung with Babolat RPM Blast, Rafa Nadal excels himself by winning the French Open for the tenth time! Nadal becomes the first player in the Open era to win the same Grand Slam title ten times. Babolat marks the event by releasing a new limited-edition racquet: the Pure Aero Decima.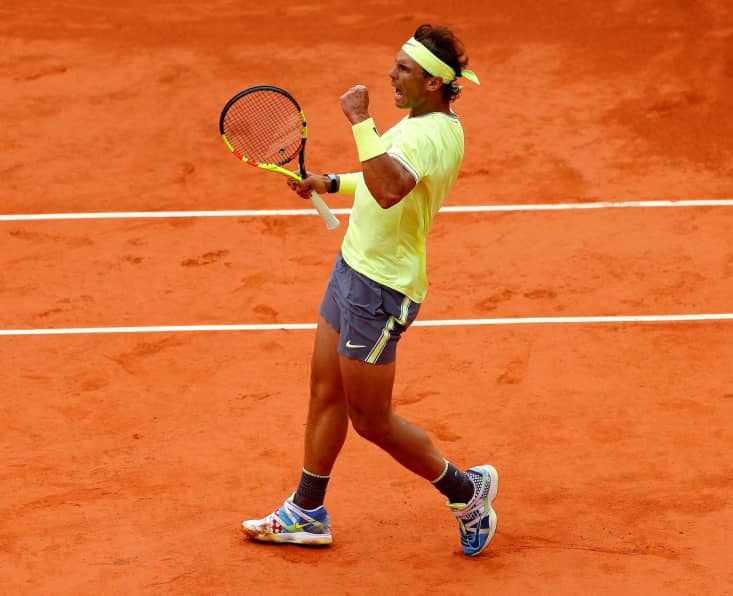 2019
Vintage year for the Babolat team
Another extraordinary performance by Rafa Nadal with his 12th French Open title and 19th Grand Slam crown. Meanwhile, another Spanish player also shines... at Padel. Juan Lèbron becomes the world No. 1 with his Viper Carbon pala racquet, Jet Premura shoes, and dedicated Babolat outfit. Babolat finishes 2019 with two world number ones in two different sports. A first !

2021
Juan Lebron, no. 1 in the world for the third year running.
What a year it's been for our Spanish player, Juan Lebron! In addition to winning his first world title with Spain and his first Masters, Juan has also finished the year as the number one player in the world for the third year in a row. Juan likes to play an attacking game with his Technical Viper racket and along with his compatriot, Ale Galan, is dominating the Padel world more than ever.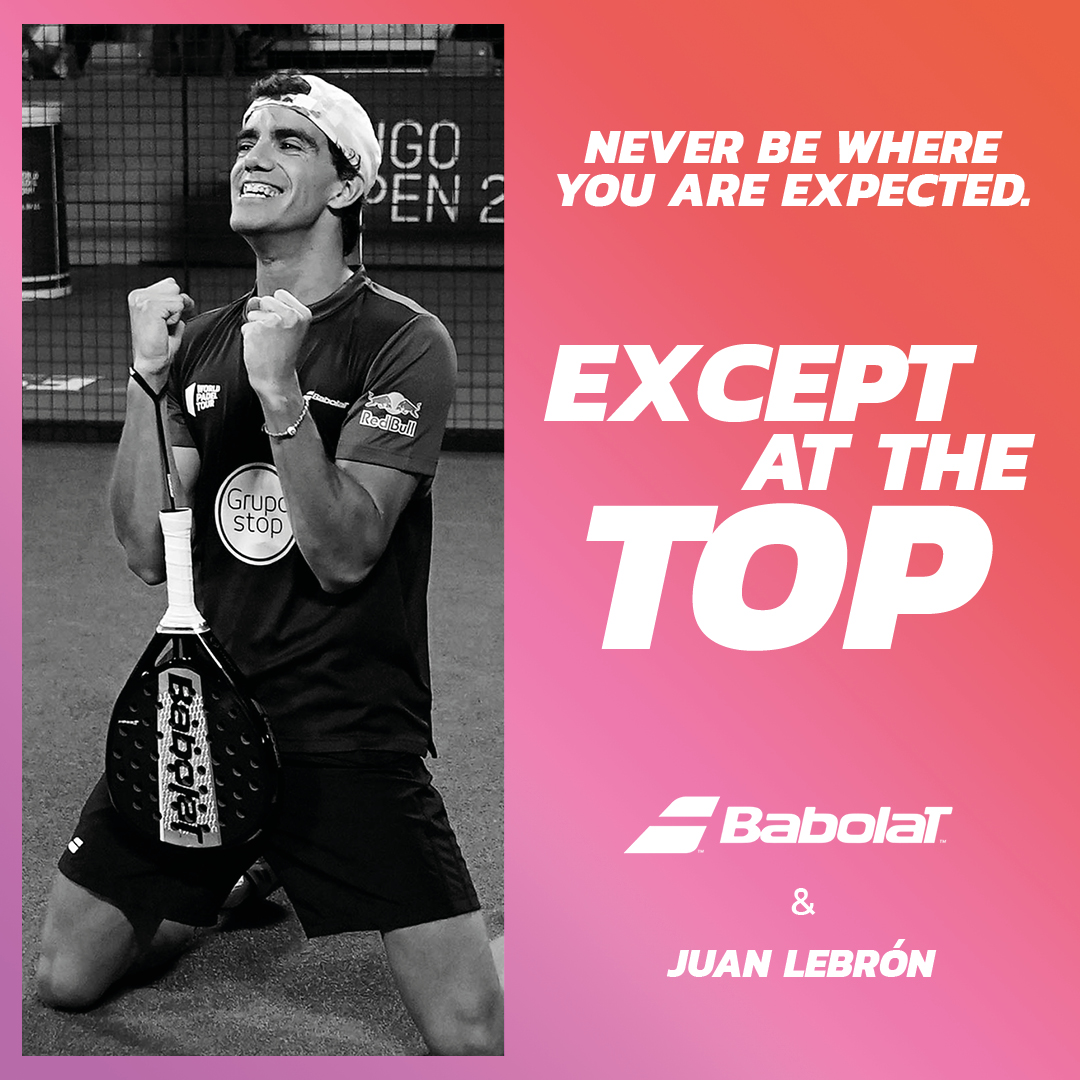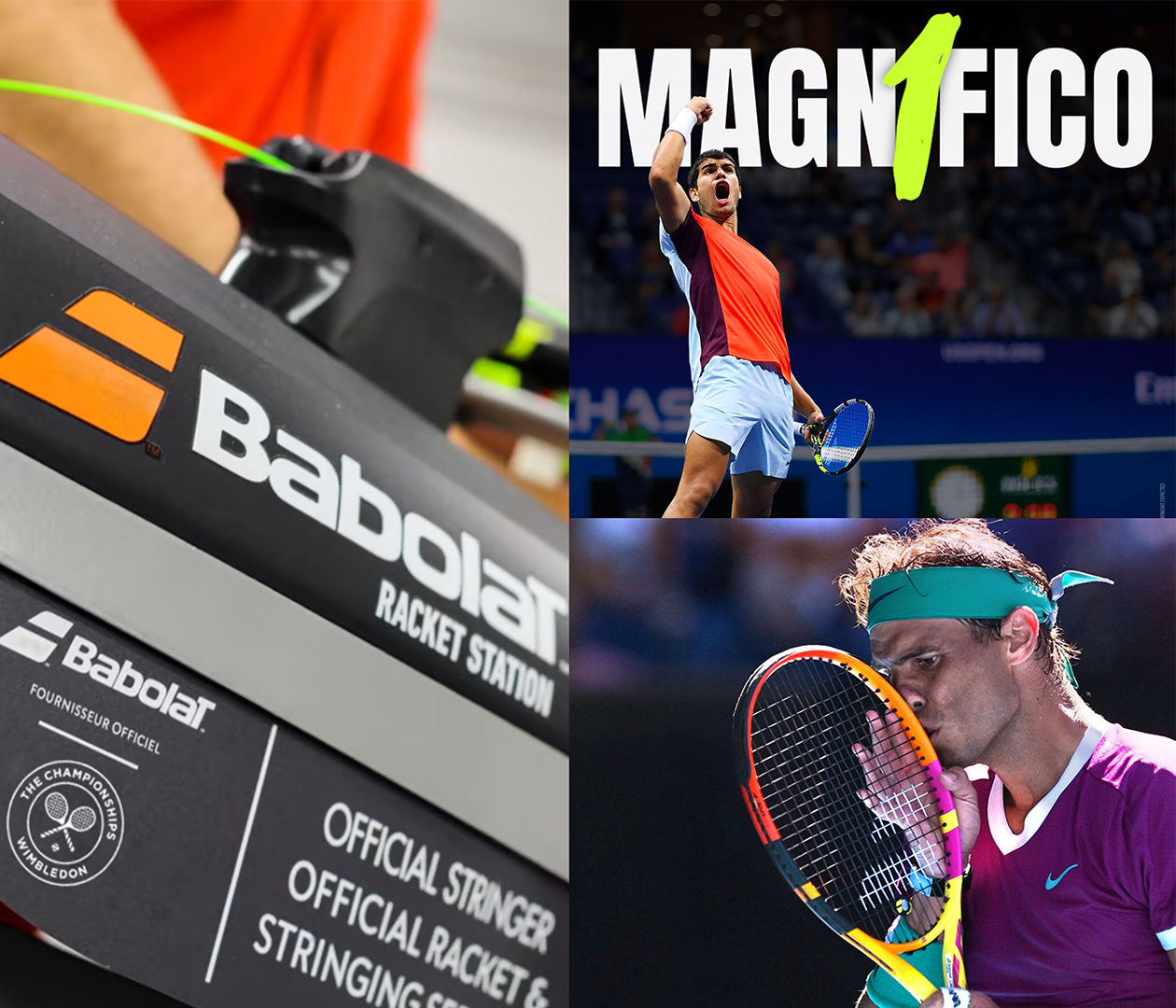 2022
3 Grand Slam titles and a prestigious partnership
An incredible, emotional year for Rafael Nadal who has become the most decorated player in Grand Slam history.
In January, Rafa left his mark on the Australian open by beating Daniil Medvedev in the final, taking his Grand Slam victory record to 21.
4 months later, Rafa won again, taking his 14th title at Roland Garros and his 22nd Grand Slam, an all-time record.
Success for Carlos Alcaraz, who after winning his first 2 Masters 1000, left his mark on the US Open, winning his first Grand Slam title at just 19 years old, making him the world's youngest no. 1 player in history.
Babolat strengthens its partnership with Wimbledon. Babolat has been the official partner for racquets, bags and shoes for some time, but in 2022 we provided the tournament's official racquet service.