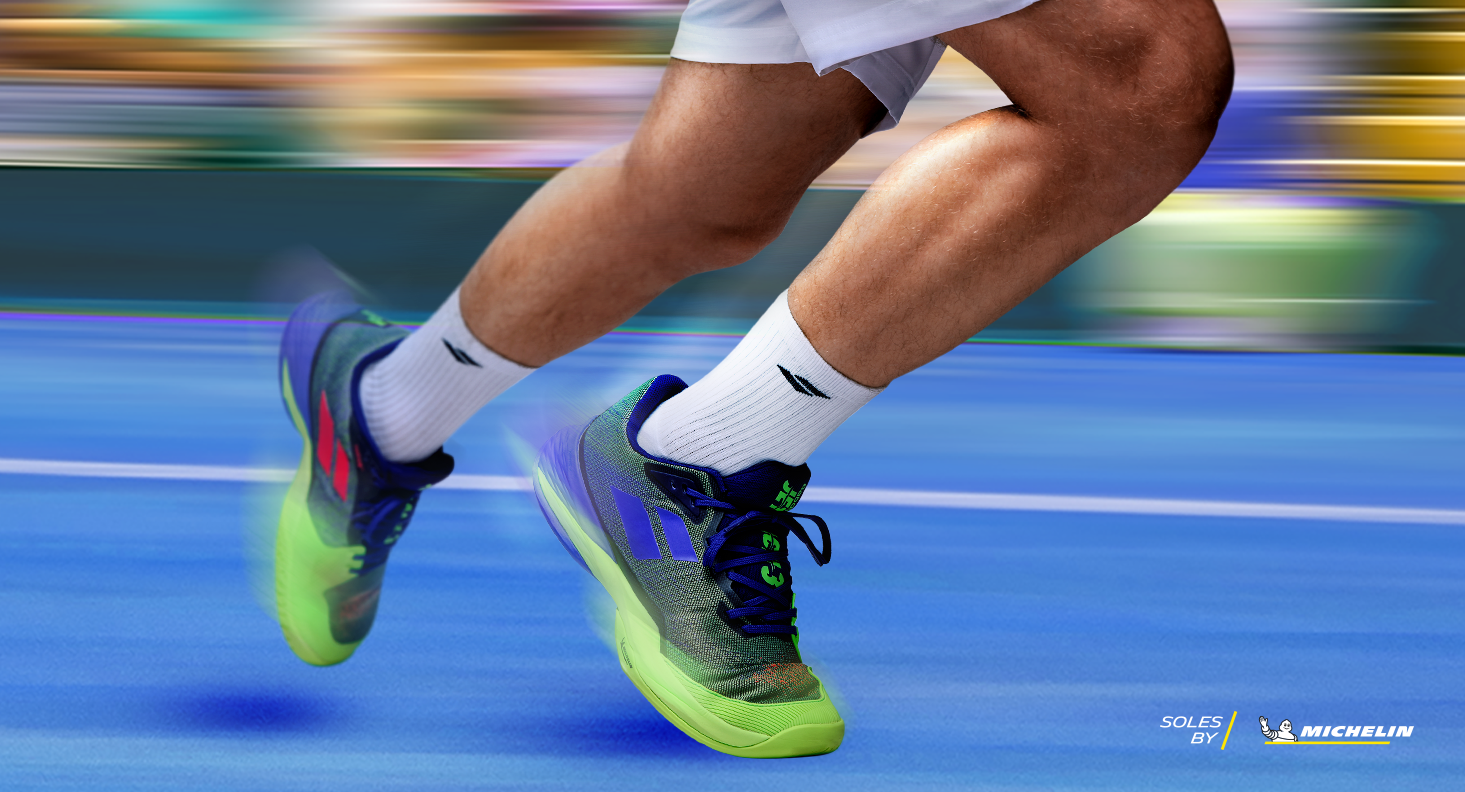 EVERY STEP MATTERS​
You dare to dream. At Babolat, we dare to dream of making the perfect shoe. ​

Babolat's footwear expertise is born from years of observation, innovation, testing, and partnering with the world's best. Michelin is an expert in mobility, mastering contact with the ground to achieve optimum performance. Soles by Michelin are resistant to abrasion, provide perfect grip, and facilitate the fastest movement. Our partnership with Chamatex brings cutting-edge materials to the upper of Babolat footwear, pushing the boundaries of weight reduction, support, durability, and comfort.
Our shoes can be found on courts around the world and Babolat is proud to be the official footwear partner of Wimbledon and the APT Padel Tour.​

We relentlessly study the needs and demands of every player, on every surface. On court, every step matters. So, our footwear team has a mantra: "one answer for one player."
What does it mean? Whether you play for personal challenge, competition, or pleasure, Babolat has a shoe you will love. ​
Our tennis shoes
Episode 1: A History Of Expertise​
Episode 2: Partnering For Innovation & Performance​
Episode 3: The Right Shoe For Your Game​
Episode 4: From The Lab to The Courts
Our Tennis Shoes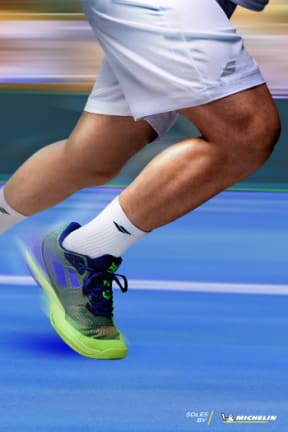 JET - Game Changing Speed
Lightweight, comfortable, and built for speed. Packed with the latest technologies to meet the demands of the modern game, the JET range is the ultimate weapon to get you faster to the ball.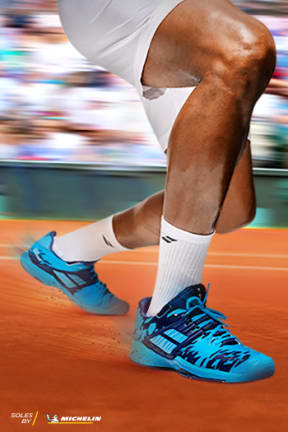 Propulse – Explosive Protection​
Powerful & aggressive movers need footwear loaded with support and durability. Don't worry, they're comfortable too. Lock-in and find out what's tougher: your game or your Propulse shoes?​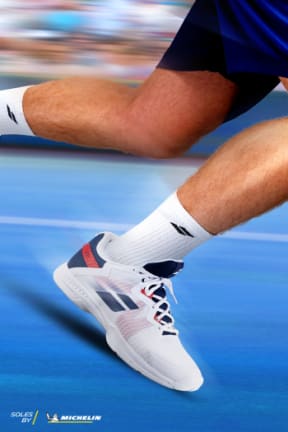 SFX – Comfortable Performance​
You want comfort. You want performance. And you don't want to compromise. Your feet will love the SFX3 and its wider fit, complemented by ample cushioning. Feel free to thank us later. ​
Matryx

An exclusive patented fabric developed by Babolat and Chamatex is ultra-lightweight, while providing high-performance support, durability, and comfort.​
KPRS-X

A shock absorbing system with special EVA foam that protects the heel from tennis specific movement.​
Soles by Michelin

Michelin Premium Rubber is the most durable composition developed for tennis shoes. Resistant to the extreme demands of tennis footwork while offering optimal grip on every court.​
Active Flexion

Develop and patented by Babolat, the sole of the shoe is segmented into 9 key pressure points, optimizing composition & materials for maximum response and speed.​
Power Straps

A supportive strap that wraps the midfoot, providing expectational lateral support and a tailored fit.