We know tennis string
We invented it in 1875. What came first: tennis string or tennis? Or does tennis exist because of tennis string? We'll leave that debate to historians and philosophers. But we can tell you that we invented tennis string from natural gut in 1875. While many of the world's top players use a modern version of natural gut, we've continued to drive the game with innovative materials and technologies that help players perform their best and enjoy the game more than ever.
Your tennis string matters​
Whether you're getting into tennis or winning Wimbledon: your tennis string matters. Did you know 50% of your racquet's performance comes from the strings?
When you hit a forehand, for four thousandths of a second, your strings are the only thing in contact with the ball. Which means your strings are as important as your racquet. Or as we like to say, "your strings are the engine of your racquet."
The right string for your game​
Traditionally, players wanted control, power, and durability from their strings.
Born from observations of the ever-evolving modern game, Babolat builds on the past while innovating for the future, offering additional benefits to guide your choice in string: spin, feel, and comfort.
Your string should be a personal choice unique to your game.
Do you have the right string in your racquet?
Did you just find your new favorite string?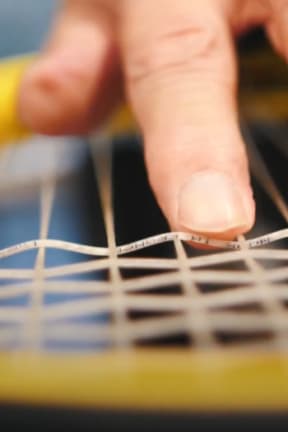 Touch for Absolute Feel​
You want the best feel? The answer is 100% natural gut. Babolat Touch VS natural gut tennis string offers the best comfort, power, and feel of any string, while holding tension and being easy on your arm. With more than 100 grand slam victories, you'll fall in love with the playability as you experience what makes Touch VS natural gut the ultimate reference for all tennis strings.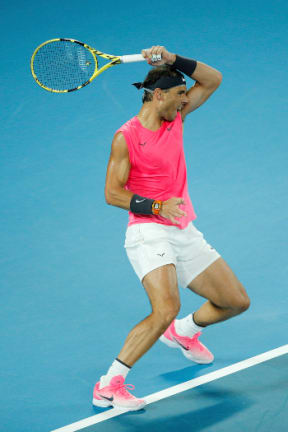 RPM for Ultimate Spin​
RPM strings brings heavy spin to your game. As you swing big with full strokes, RPM consistently performs and lives up to the hype. Optimized for spin-producing string snapback and tour level durability, you'll be ripping winners, hitting dipping pass shots, and creating angles you didn't know existed. Just ask Rafa. Or his opponents.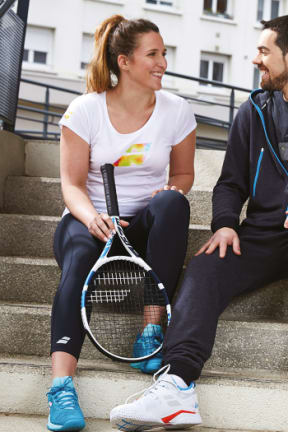 XCF for Extreme Comfort​
What happens when Babolat innovation meets modern string performance? Strings that are easy to play with, arm-friendly. and that will keep you on court as they elevate your game. Some players call them synthetic gut strings and some call them multifilaments. We call them the extremely comfortable "XCF" strings. ​
Learn More About RPM Power
Discover The Magic of Hybrid Stringing
Still curious about strings? Read more.