Babolat is the official footwear provider for Premier Padel, a new padel tour that will hold its fourth stage in the Spanish capital from 1 to 6 August. This collaboration positions Babolat as brand leader in the padel world.
During August, Madrid will host one of the most eagerly awaited padel tournaments. Premier Padel is being held in Spain for the first time, with a P1 tournament showcasing international padel stars including Babolat players and current world number ones Juan Lebrón and Miguel Semmler.
This year, Babolat is the official Madrid Premier Padel footwear sponsor, shoes being an area in which the brand leads the field. The Jet Premura shoes are the first to be designed exclusively for padel. Named Best Padel Shoe 2019 and 2020 thanks to their mixed stud and herringbone sole designed by Michelin, they have a shock-absorbing EVA insert beneath the heel for maximum comfort.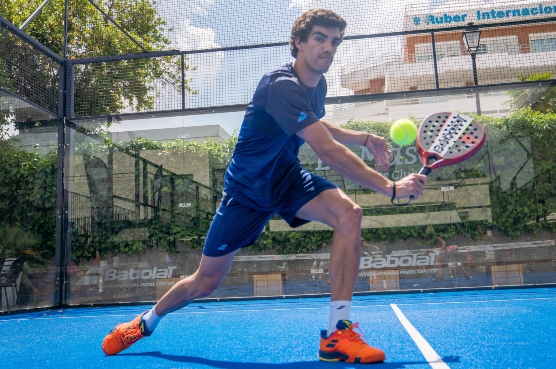 Premier Padel launched in 2022 with support from the International Padel Federation (FIP) and the Professional Players' Association (PPA). It brings together some of the world's best padel players with the aim of continuing to professionalise the sport.
Babolat shares Premier Padel's philosophy and remains committed to promoting padel's development, internationalisation and growth. The French brand is famous for its innovations and product quality and now has a presence in 150 countries. Babolat has always focused on the game and on the players. Through careful ongoing observation and analysis, the brand is able to offer players the best products across the entire padel range. As a result, the Babolat team are confident that this collaboration will contribute to padel's continued growth.