For some players, making it as a professional means being able to play on the Tour week in, week out, competing as best they can and hopefully making a good living.

Others, like Holger Rune, dream of greatness and are hell-bent on achieving it.

At 19, the Dane has already won three titles, on clay in Munich, on hard court in Stockholm, and the most beautiful to date, the Masters 1000 in Paris. At Roland-Garros this year, he reached his first Grand Slam quarter-final. Those results saw him break into the world's top 10 for the first time.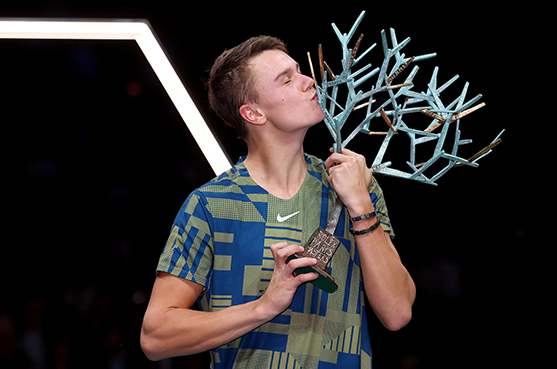 A former junior champion in Paris and junior world No 1, Holger's sights are set on the very top."I have my goals and they're very high," he said, at Roland-Garros. "But this is what keeps me motivated every day. And also my dream is to be the best in the world. There's still a long way. So that's fine, I'm not satisfied yet."

By the end of Roland-Garros, Holger Rune was one of just two teenagers in the top 100 – the other being Carlos Alcaraz, and both play with the Babolat Pure Aero 98 and RPM Blast.
'Some boys want to be police or firemen; Holger wanted to be Roger Federer'
The Dane has been raised for stardom by his mother, Aneke, who travels with him on the Tour. "Small boys, they want to be police officers or firemen," Aneke says in Raising a Champion, a video made by TennisMajors.com. "He wanted to be Roger Federer – fair enough. He's not like the others and he doesn't want to be like all the others."

Having a parent so close by could be difficult, but Holger enjoys having his mum around. "I think it's so nice for me to have such a good team because it's also very hard to find people who really want the best for you," he said in an interview at Roland-Garros. "And I know that my coach Lars (Christensen), and my mum, they just want the best.

"And they also tell me when I don't do good enough. They know my ambition so they also expect something from me. They expect how I work every day. And I like that they're good and pushing me. My dreams are my dreams and they are really helping me."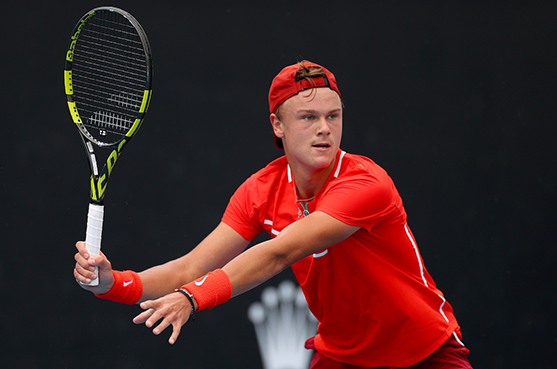 Having trained at the Mouratoglou Academy, Holger Rune has been around others who inspire him. But it was watching Rafael Nadal and then, in particular, Federer, that really made him want to be the best in the world.
As a young boy, he didn't want to accept the runners-up trophy in a foam ball tournament because he wanted to be No 1. When he got home from the event, he told his mother that he never wanted to be No 2.
A Danish – and Nordic – sporting hero
He is certainly No 1 in Denmark, a country with a reasonable tennis history given its population of less than 6 million. The grandfather of Danish tennis was Kurt Nielsen, who was twice a Wimbledon runner-up in the 1950s and was Denmark's first Grand Slam champion when he won the Wimbledon mixed doubles in 1957. The first Danish singles champion was Caroline Wozniacki, who won the 2018 Australian Open, and in recent years Freddie Nielsen has won the Wimbledon men's doubles.
But that still leaves a gap for Denmark's first male Grand Slam singles champion, which Rune looks capable of filling. His rise comes amid a revival of tennis fortunes in the Nordic countries, with Caspar Ruud (Norway) now a regular in the world's top 10, and Emil Ruusuvuori (Finland) expected to reach the top before long. It means Holger Rune has both rivals and good company from his part of the world.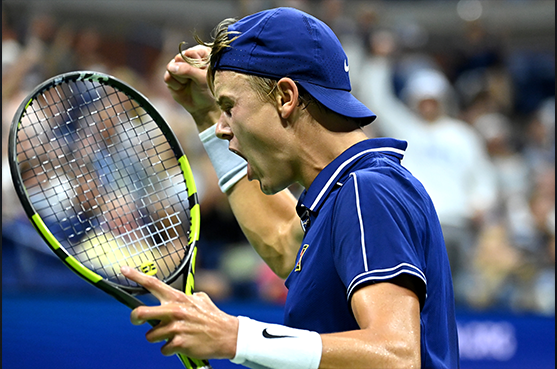 With the inner confidence that he belongs at this level, the sky seems to be the limit. The only question now is: what's his best surface? "I don't really have a favourite surface," he said. "I like hard court, grass and clay. Where I made the best results, obviously clay, so we can agree that I'm best on clay right now, but let's see what happens."