Both Babolat and Club Med are pioneers in their field. Babolat invented the tennis string in 1875, while Club Med introduced the 'all-inclusive' holiday in 1950 as Europe emerged from the Second World War.
But that's not the only thing the two iconic brands have in common. Both are quintessentially French companies, and have been partners since 2005.
"Tennis is a game, it's a sport, it's about performance – and it's also a lot of fun," Eric Babolat once said. "These are the values we like at Babolat and that we also find at Club Med."
Since its foundation in 1950 by Gérard Blitz, a former water polo champion from Belgium, Club Med has grown into a global organisation with over 70 resorts in more than 26 countries. Its formula: offering a wide range of sports to both club players and families, and tennis has always been at the heart of what Club Med offers to holidaymakers.
The biggest tennis club in the world
"The partnership with Club Med is very important for Babolat," Eric Babolat said, "because Club Med is the biggest tennis club in the world, and a lot of people reconnect with the sport, or start playing the sport for the first time, at their clubs.
"Babolat is one of the most renowned brands in tennis, and we wanted the best brand support," said Rémi Edmond, Club Med's project manager for New Experiences. "We also share values. We both stand for pleasure, but at the same time, we want to get better. We both stand for innovation and being a pioneer, and we are driving by freedom and by success."
Both French brands complement each other, says Nicolas Benadon, brand activation director at Babolat. While Babolat has traditionally always had a strong presence among club players, the partnership with Club Med has given the company exposure to people "who are a bit less focused on competing and winning but want to play for fun," he explains.
Club players who want to improve their game at Club Med can take part in daily group or private lessons, as well as organised tournaments. Babolat also offers clinics with tennis experts and even some of its tennis champions, including wheelchair legend Stéphane Houdet and former Grand Slam doubles champion Michaël Llodra.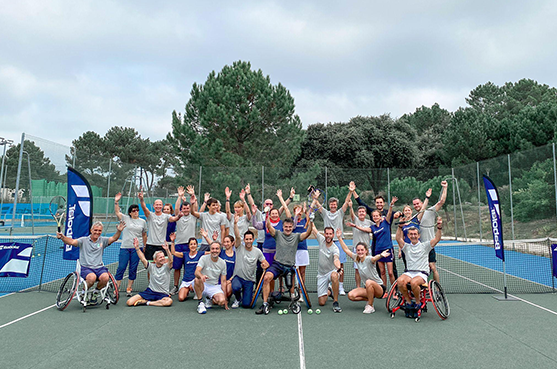 All players play with Babolat balls, while most Club Med resorts also offer Babolat stringing services. Budding tennis stars who are taking up the game for the first time will be able to try out a wide range of Babolat racquets under the guidance of experts at the brand's clubhouse.
"Whether you're a beginner or an expert, we offer the possibility of testing new materials and trying out our racquets at Club Med," said Nicolas. "The Club Med tennis coaches are trained to give you expert advice on the materials, racquets and strings combination, and what would work best for your game."
Not just tennis
Babolat and Club Med will soon be branching out into other racquet sports alongside tennis.
"Until now the partnership with Club Med has almost exclusively been based on tennis," explained Nicolas Benadon. "But Babolat is also into other sports, such as padel, badminton and more recently pickleball, which is a new racquet sport coming from the US. Together with Club Med, we want to be a key actor in developing those sports."
Club Med already offers padel in some of its resorts, including in the Seychelles. The company plans to open a new resort in Marbella, Spain, next year, which will have padel not just as an extra but an important part of its offering. Club Med has also started promoting pickleball in its US resorts.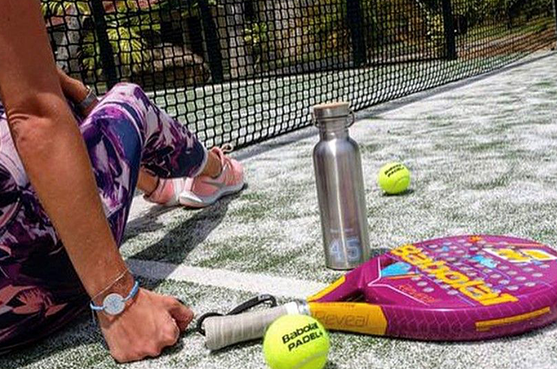 "If people currently think of the Babolat/Club Med partnership as being based around tennis," says Nicolas, "in the future they will come to think of it very much as a racquet sports link-up, because we are both moving in that direction. There is synergy between us."
Rémi Edmond of Club Med adds, "We have to be innovative in two aspects, and Babolat is a good brand to help us with both. We want to take a new approach to make tennis a sexy and trendy activity again. And we also have to develop new racquet sports, and be really innovative in what we offer. Padel is going to be one of our key activities in the future, and working with Babolat will be central to this.
"This partnership is going to be more and more important for us. The opening of our Marbella site in April 2022 is going to be a big event and it will give a new dynamic to the partnership. We are heading for a bright future."