When Alizé Cornet equalled the women's record of consecutive appearances in Grand Slam singles tournaments at Wimbledon, she was asked whether she considered herself fortunate not to have suffered any serious injuries during her 16-year run.
"Lucky or a hard worker?" the 32-year-old Frenchwoman replied with a smile during her 62nd Grand Slam tournament in a row. "I think both. I have a pretty good fitness condition and I work really hard to stay at this fitness level. I spend a lot of time in the gym. I have a lot of discipline in my everyday work and I think it pays off. I'm very happy not to have had any serious injuries. I just hope that continues for as long as I carry on playing."
The dedication Alizé Cornet shows to her sport is one of the reasons why Babolat are a perfect match for her. It seems only fitting that a company with such a long history in the sport – Babolat have been in the tennis business since 1875 – should supply the rackets for a player with her own reputation for longevity.
'I didn't see it coming'
Alizé is set to break the women's record for consecutive Grand Slam tournaments at this summer's US Open. The Pure Strike player currently shares it with Ai Sugiyama, whose run of 62 consecutive tournaments began at Wimbledon in 1994 and ended at the US Open in 2009. The men's record of 79 consecutive Grand Slam singles appearances is held by Feliciano López.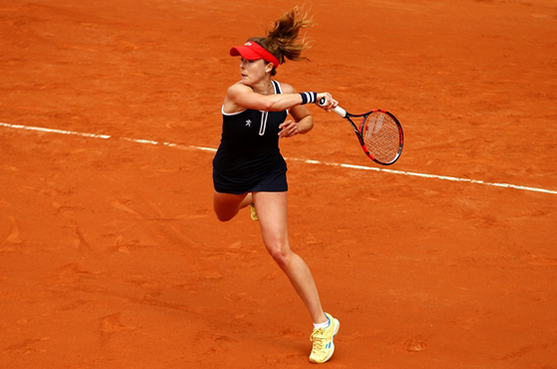 The last time Alizé did not play in a Grand Slam tournament was the US Open in 2006. She is justifiably proud of her long-playing record. "I didn't see it coming, to be honest," she says. "It was never a goal in itself for me. But I'm proud that I've done it. It's proof of my consistency over many years."
Since breaking into the world's top 100 in 2007, Alizé has been there ever since, apart from a three-month spell early in 2012. She has won six WTA singles titles, played in 21 Billie Jean King Cup ties, been ranked as high as 11th, and represented France at four Olympics.
'I know it's almost the end'
Alizé has enjoyed two especially memorable victories at Wimbledon. She knocked out Serena Williams in 2014 and ended the 37-match winning streak of another world No 1, Iga Swiatek, this year. "I am like good wine," she says. "Good wine always ages well. I'm playing one of the best seasons of my career. I feel great on the court, I'm having so much fun and I feel good physically."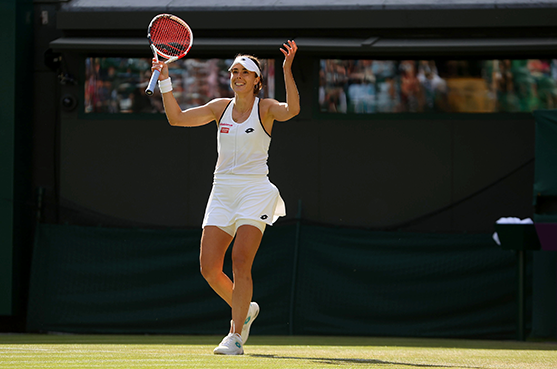 How does she explain her ability to pull off such big wins? "I think maybe I'm a little more relaxed when I'm the underdog," she says. "I have nothing to lose – and it's when I have nothing to lose that I am the most dangerous. I play my shots, I'm more relaxed and I hit better from the baseline."

Nevertheless, she had never reached a Grand Slam quarter-final until this year's Australian Open, where Garbiñe Muguruza and Simona Halep were among her victims. "I've reached the fourth round of every Slam, but until this year I couldn't quite get to the quarter-finals," she said. "I just had a lack of consistency and couldn't win four or five matches in a row. But I'm really glad it happened in Australia."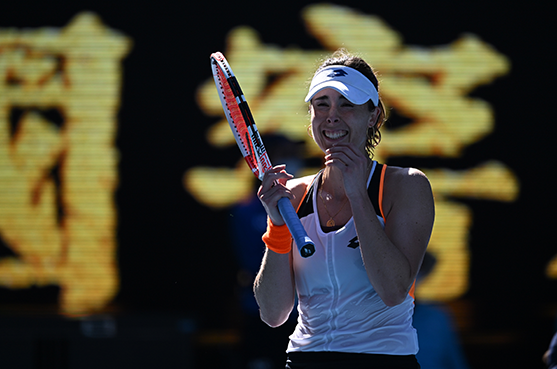 Although she has no concrete retirement plans, Alizé Cornet is thinking that Roland Garros next year might be her final tournament. "I think why I'm playing so well at the moment is because I know it's almost the end," she says. "I'm giving everything."