Babolat has a new Grand Slam singles champion – and she's only 15!
Alina Korneeva won the girls singles at the 2023 Australian Open, beating her fellow 15-year-old and doubles partner Mirra Andreeva in what is believed to be the longest girls singles final at the tournament. Korneeva won 6-7(2) 6-4 7-5 in three hours and 18 minutes, showing immense heart and courage to reach her moment of glory.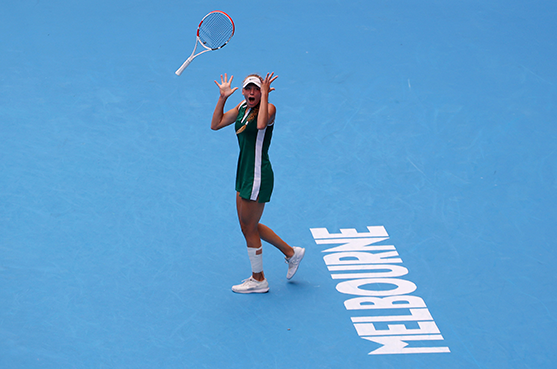 In heat touching 35 Celsius, she took to the court with a heavy strapping on her left calf which she had worn in her previous matches, but also had a stomach problem and was bleeding from a cold sore on her lip. "In the first games of the second set I wanted to withdraw," she admitted later. "The injury with my stomach and my leg, it was not easy. I couldn't play my game and show my best.
"But I think it showed how mentally ready I was. It was not great tennis, but mentally I played a good match because I did everything that I could. I couldn't run a lot, but I'm so proud of myself because I didn't believe I could win with these problems."
A striking young woman with a long light-brown plait which is constantly on the move as she swings her Pure Strike racquet, Alina cites Rafael Nadal as her favourite male player and was starstruck when she met the legendary Spaniard in 2022.
Alina played the final wearing earrings in the shape of an aeroplane, and she flew through the first three rounds of the tournament. She then had three long three-setters, so had done a lot of running before she faced her friend and doubles partner in the marathon final.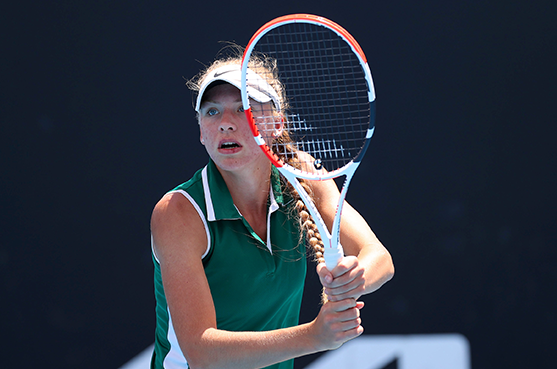 At the end of the final, Alina and Mirra embraced at the net and cried on each other's shoulders for nearly a minute, which earned lots of praise on social media. "On the court we are opponents," Alina said, "but off the court we are best friends. I love her so much. She's the person that I can say everything to. I hope we will have a good relationship together."
And to the crowd at the trophy ceremony she said, "This is my first Grand Slam, and hopefully not my last one." Based on the mental fortitude she showed in Melbourne, it is unlikely to be her last.