After signing an initial partnership in 2021 for APT Padel Tour shoes and balls, Babolat is now also the official pala (racquet) of the international padel circuit. This partnership, renewed in Lyon today, cements Babolat's position as a leading padel brand.

Éric Babolat, president of Babolat, and Fabrice Pastor, president of APT Padel Tour and CEO of Monte-Carlo International Sports, met this morning at the Babolat offices in Lyon to renew their international partnership and extend it to the racquets segment.

The Babolat VIPER racquets line, of which the AIR VIPER model was voted best racquet of the year in 2021 by leading magazine Padel Spain, is now the official tournament racquet, joining the Babolat Court ball and Jet Premura shoes. This partnership will raise the visibility of the Babolat brand within the international padel player community. By once again placing its trust in the Babolat brand, the APT Padel Tour international circuit recognizes its expertise and the quality of its products.

The president of APT Padel Tour and CEO of Monte-Carlo International Sports, Fabrice Pastor, made a positive assessment of 2021, when tournaments were organized in eight different countries: Mexico, Paraguay, Belgium, Portugal, Sweden, Monaco, Spain and Argentina. "Our circuit is truly global, and we will continue to expand," he says, strongly convinced that Padel will continue to extend its reach to become the racquet sport of the future.

APT Padel Tour has added five new destinations to the calendar in 2022: South Africa, Austria, Italy, the United States and Dubai. Most circuit tournaments will be held over a fortnight, with one Junior category and three competition categories for men and women: Future, Open and Master. This approach aims to open up the circuit to more players planning to pursue a professional career in the game.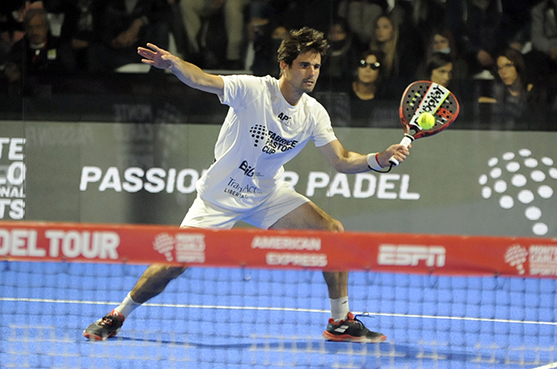 In keeping with its ongoing commitment to promote the development, internationalization and growth of padel, Babolat shares the outlook of APT Padel Tour. The French brand, which currently operates in 150 countries worldwide, is recognized for its innovative and quality products. Babolat has always paid particular attention to the game and its players. By observing and analyzing padel and listening to its players, the equipment manufacturer is able to offer them the best products in the entire padel range. APT Padel Tour teams and Babolat teams are therefore convinced that this partnership will be beneficial for the sport and players.